News
TRANSFER - "Integrated management models for archaeological parks" - Final Conference
With the final conference held at the National Museum in Belgrade on January 24, 2023, the work of a very important project on sustainable development for the Archaeological Parks in the Adriatic-Ionian region was completed.
The general objective of the TRANSFER project was achieved by the performance of a development model called "Shared and Sustainable Governance Model for Archaeological Sites", based on guidelines, which aim to improve, preserve and create added value for archaeological cultural heritage in the Adriatic and Ionian region (ADRION).
Thanks to the implementation of a Pilot Action for each Archaeological Park, modern ICT tools and innovative management systems were developed and implemented for their management, contributing positively both to research and to a better monitoring of user behavior and needs.
It was the worthy end of a rich and important experience, in the midst of a pandemic that did not allow us to meet as much as we should with the contributors of the project, but, at the same time, it was an opportunity for development and a trigger for further work in this field.
A thank you to all the partners of the TRANSFER project from the 6 countries that participated and to the head of the project Professor Roberto Perna of the University of Macerata in Italy and to the scientific manager of the project from ITUE, Professor Mr. Yiannis Garofalakis, for the perfect collaboration.
TRANSFER - "Integrated management models for archaeological parks" https://adriontransferplatform.cti.gr/.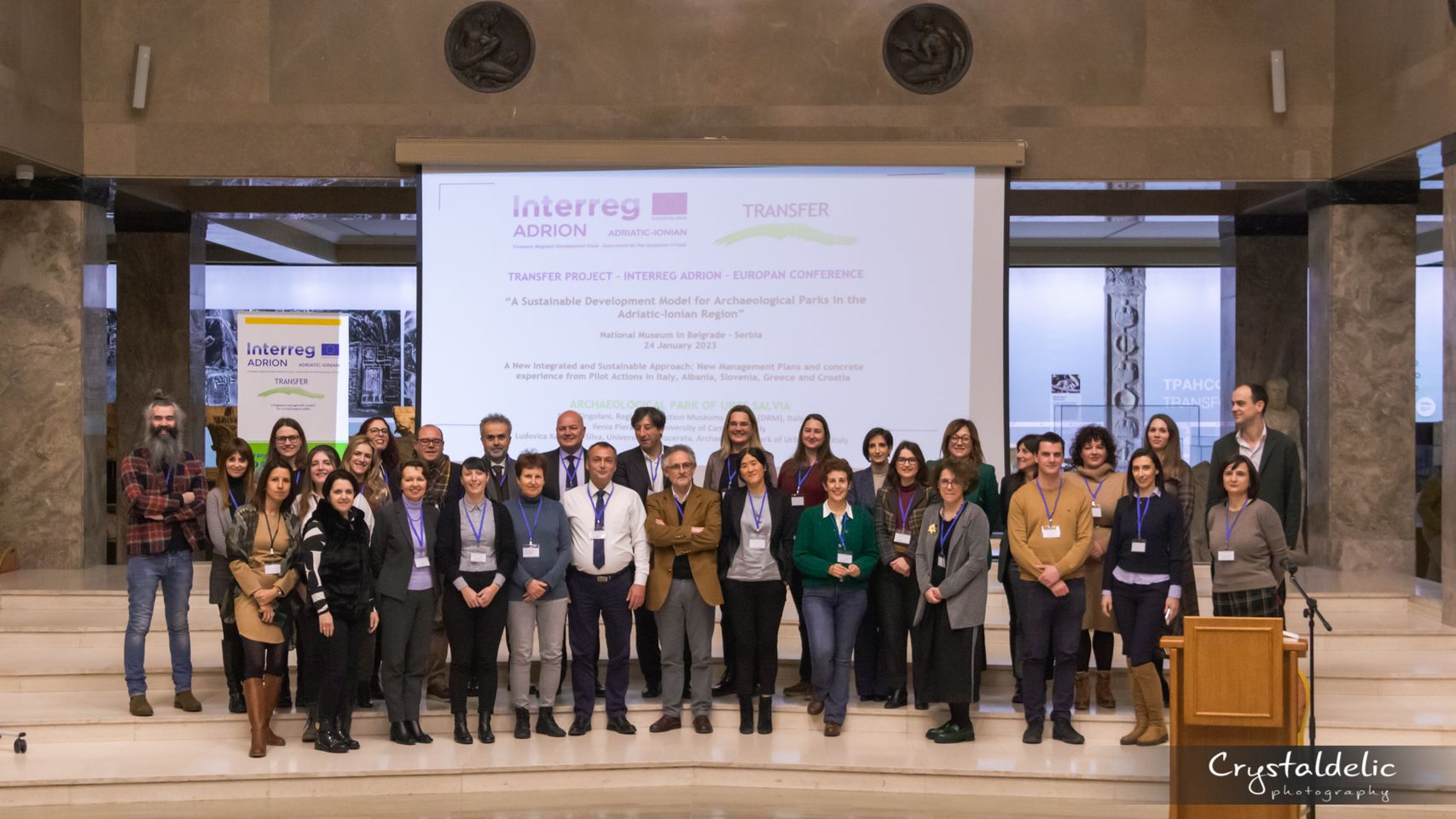 TRANSFER - "ntegrated management models for archaeological parks" - Final Conference